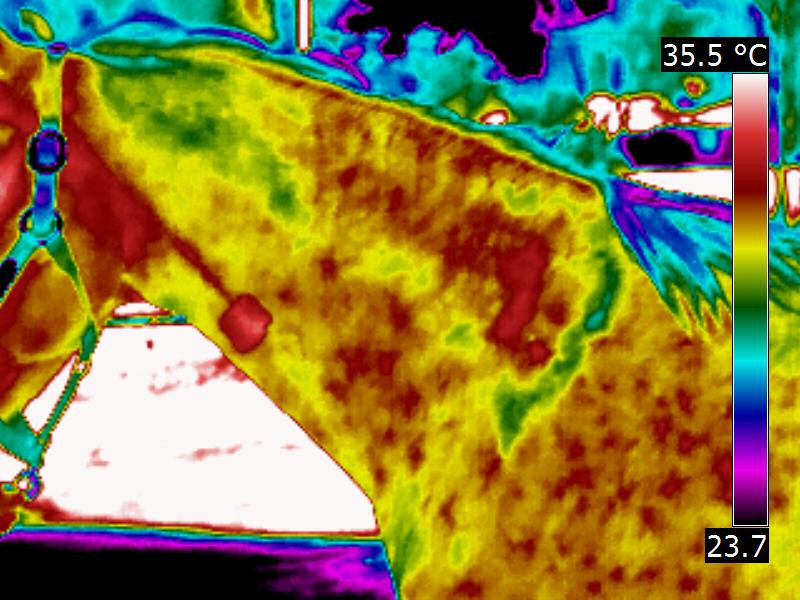 ABOUT US
Dinah is an Infraspection certified thermographer and is a certified equine technician. She is an experienced horseman, who has worked with horses in various ways in excess of 23 years.
'What fascinates me is understanding what troubles horses, whether it be pain from a latent injury through to dietary intolerances. Whatever prevents the horse from working optimally is an issue, and for me the challenge of understanding the cause is the most important.
My interest in thermal imaging of horses arose out of an young filly which I adopted when it was thrown out of racing at the age of 3½ as it had a bad attitude. What I ultimately established was that she had injured her back and hip at some stage in her first couple of years. This injury had gone untreated and ultimately she was in such pain that she became a viscous, bad mannered horse that no-one wanted. The use of IRT at an early stage in her career would undoubtably have allowed her injury to have been detected and thus given her a much better chance of a successful working life free of pain.'
Thermal Communications, as an affiliate member of EquineIR.
EquineIR's technical directors are veterinarian, Dr Joanna Robson DMV, CVSMT, CMP, CVA, CSFT, CIT and world renowned farrier, Mike DeLeonardo of DeLeonardo Farrier Center. Together they head up the team of interpreters under the company Integrated Equine Infrared.
All body scan reports are reviewed by this exceptional team.
UNDERSTAND US BETTER...
Thermal ~ 'involving temperature'
+
Communications ~ 'the exchange of information by means of speaking, writing, signs or behavior'
=
Thermal Communications ~ 'the exchange of information by means of temperature patterns'
Previous
Next